Decarb and Winterization
Once hemp oil has been extracted from the cannabis plant, there remains a few additional processing steps to convert it into the more valuable form preferred by consumers and product manufacturers. These two steps are decarboxylation (or "decarb" for short) and winterization. These methods serve to further purify the raw hemp oil, and also to convert it into the form that can be absorbed and used by the body. For now, you can think of them as the "heating" (decarb) and "cooling" (winterization) steps to create a high purity cannabis extraction.
What is decarboxylation?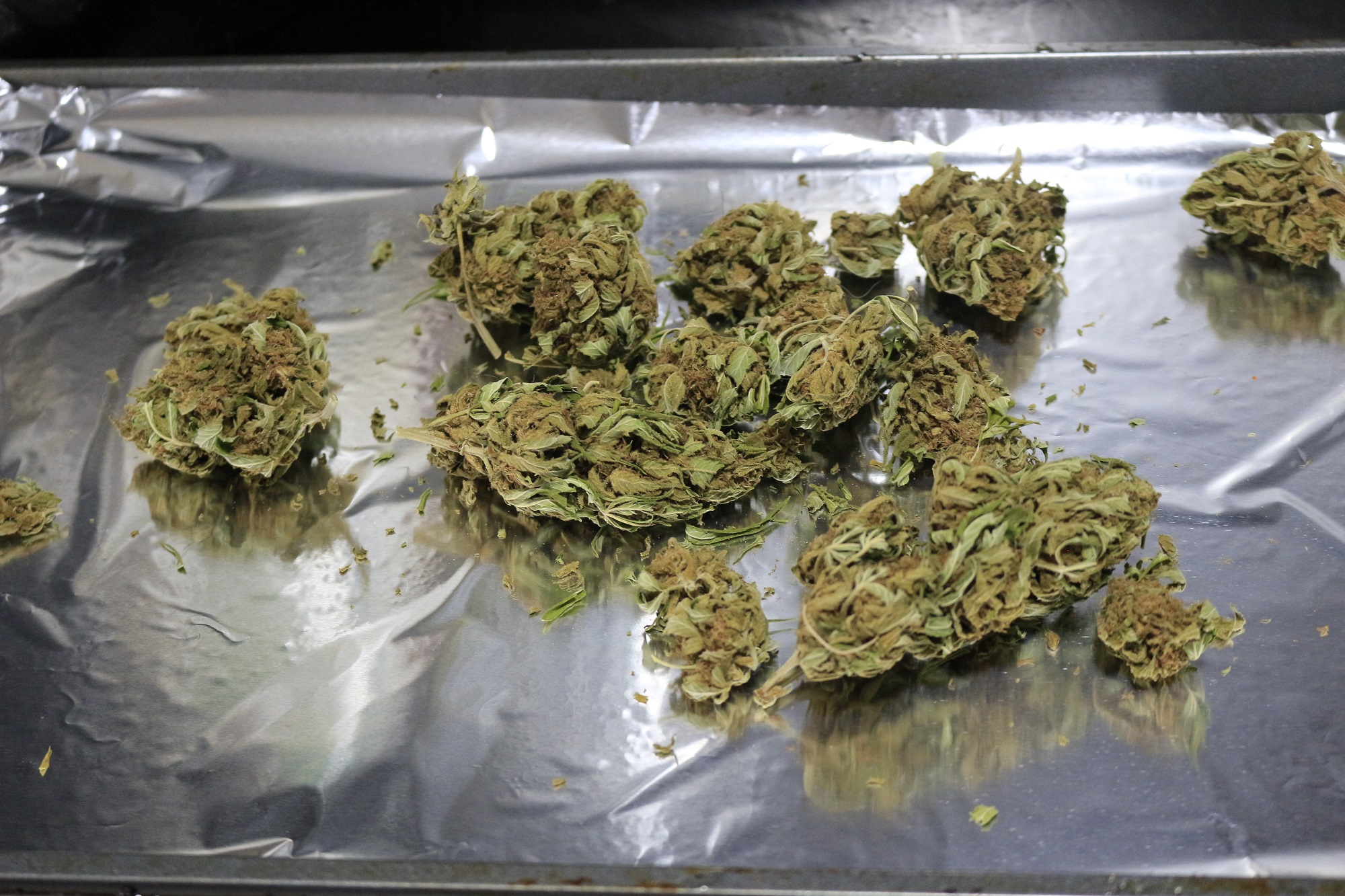 Decarbing is a process that turns what most people would consider "inactive" cannabis components into active compounds. In a nutshell, raw hemp plant material is rich in acid precursors to the most well-known cannabinoids on the market today. For example, "THCA" and "CBDA", when decarboxylated, will become the more commonly known "THC" and "CBD". These cannabinoids have to be converted from their raw acidic forms before they interact with the body's endocannabinoid system.
In their cannabidiolic acid form – which is when they still have an "A" on the end – these raw compounds are not as desirable. However, once activated, they have much higher bioavailability in the body. This is the same reason that THC found in recreational cannabis must be smoked or heated before its mood-enhancing properties can be unlocked.
Decarboxylation is a Two-Step Process
Time – During the initial stage of decarboxylation, plant material is heated over a specific time period to produce a chemical reaction. The molecular structures of raw cannabinoids have a carboxyl ring or group (COOH), which is composed of a carbon atom attached to an oxygen atom (CO) and a hydroxyl group (OH). Once heated, the carbon atom evades the structure and carbon dioxide (CO2) is released. For hemp that is rich in CBD, longer exposure and higher temperatures may be necessary; preserving terpenes requires a slower decarboxylation process.
Heat – When decarboxylation takes place with heat via smoking, heating or drying, acidic cannabinoids like CBDA are transformed into their active form — CBD. Prior to this, the acidic cannabinoids are thermally unstable. The temperature-controlled process that involves the gentle heating of dried cannabis flower is one of the most basic forms of decarboxylation.
What is Winterization?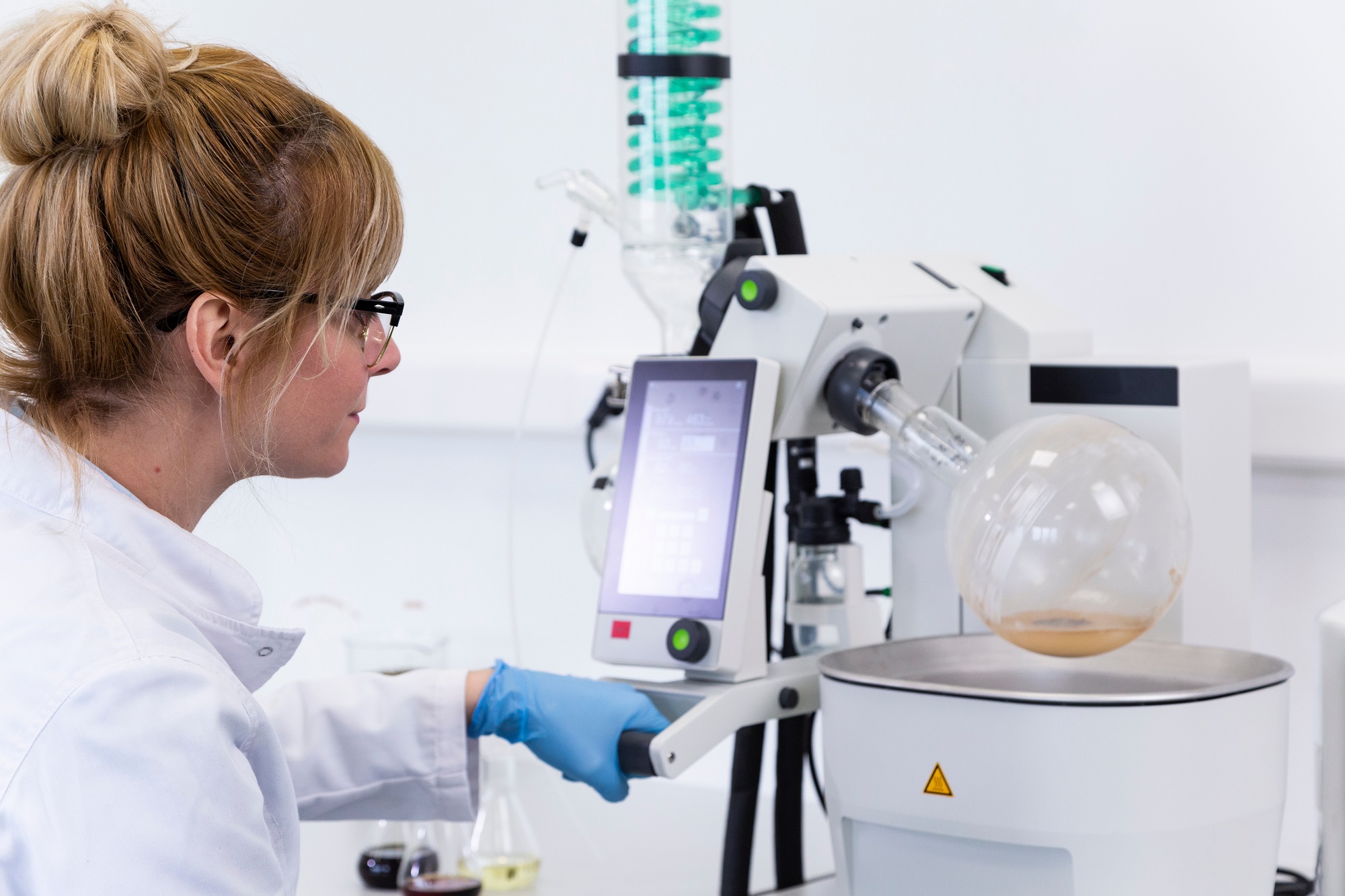 Another integral cog in the inner workings of hemp CBD oil production is winterization. Crude CBD extract should be winterized to boost quality and value, which will essentially improve consumer satisfaction and rid the final product of anything that shouldn't be there; e.g. plant lipids and waxes.
When an extract is cloudy or softer/waxier in texture than it should be, it's likely that it contains fatty acids like lipids. Failure to remove lipids means that the product purity and flavor will be less desirable. Thankfully, with winterization, a hemp extract can be further purified. This process requires the hemp oil to be soaked in alcohol and frozen for the separation of waxes. Hemp winterization may also prove beneficial for the removal of additional phytonutrients that may add unwanted bitter tastes to ingested oils.
Winterization is a Two-Step Process
To better understand how high-quality hemp CBD extracts are produced, enlighten yourself on the two main steps involved in winterization:
Winterization: First, the crude extract will be dissolved in a solvent like ethanol or isopropanol, before it is placed in a sub-zero freezer. Temperature and time are two variables that may change based on the procedure and solvent being used. However, in most cases, manufacturers will conduct winterization with temperatures of -20 to -80°Celsius over a 24-48 hour period.
Filtration – The next part of the process is filtration, which takes place once the lipids have precipitated to the solution's surface. Generally, the solution will be filtered through various layers with the use of pumps and vacuums. Once evaporated, the hemp CBD extract will be stable, pure and lipid-free. Because of its purity and stability, the end product can be stored for a longer duration and, consequently, is more shelf-stable when mixed with other ingredients in oils and flavored tinctures.
At Nutra Pure Extraction, we have developed our proprietary methods for both of these processes with a focus on minimal "low-touch" approach. We believe that leaves a purer product closer to what Mother Nature intended. When you see the difference in our processed cannabis oils compared to mass-scale corporate extraction and processing, we think you will agree that the effort is worth it.